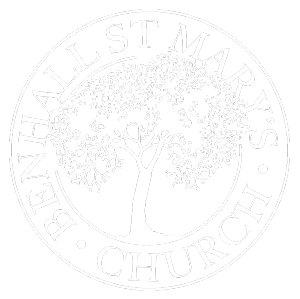 There are many ways to learn about the Christian faith, not only by coming to St Mary's services, but by joining study and discussion groups in the local area. Details of courses and study sessions are detailed below.
The 2019 Lent Study Group will be at 7.00pm on Mondays 11, 18, 25 March, also 1 and 8 April. The Group will be held at The Rectory in Stratford St Andrew (IP17 1LJ) and we would love to welcome you there, either to one or more of the sessions.
The Course is entitled '
Living our Gifts
' (booklets £1 each). We will explore our gifts, talents, passions and skills and how these can be used in living a full life in the worship of God.
Benefice Study Groups are usually held during Lent and Advent and use modern texts to encourage discussion and wider understanding about how the Gospel message may be seen in today's world.
Please contact Rev. Rachel for details: 01728 768136
What's it all about?
Bible study offers an opportunity for people who want to know more about the Bible and to explore their faith to meet together and share in discussion.
Alpha in Aldeburgh
Dates to be confirmed
Aldeburgh Baptist Church
Contact: Elizabeth and Terry Smith on 01394 385052
Cost: FREE
Alpha Courses are also held at the Juniper Barn Cafe
Rendham, Suffolk IP17 2AZ
For details please contact Geoffrey and Katie Boult on 01728 663773
What's it all about?
An Alpha course is a series of sessions all about exploring the big issues around the Christian faith, asking questions, sharing opinions and unpacking the basics of Christianity. Each talk looks at a different aspect and is designed to inspire and create conversation. Alpha takes place all over the world and everyone is welcome. Sessions normally include food, a talk and good conversation.
How much does it cost?
Alpha is completely free.

RECTOR
Reverend Rachel Cornish: 01728 768136
reverend@benhallstmarys.co.uk
BENEFICE ADMINISTRATOR
Mrs Ann Boulter: 01728 831485
CHURCH WARDENS
Carolyn Glennon: 01728 605761
Elaine Hawes: 07796 687252
St Mary's Church is part of the Alde River Benefice and can be found on:
Dead Mans Lane, Benhall, Suffolk IP17 1JL